Brisbane's Luxury Landscaping & Earthworks Services
QBCC licensed, award-winning & highly experienced landscapers.
Brisbane Landscaping & Earthworks Services
Are you in Brisbane and looking for landscaping or earthworks services? We can help.
Our Landscaping & Earthworks services help create balance, contrast and interest to maximise the enjoyment of your outdoor living area and environment. We use the highest quality materials along with excellent service and workmanship to ensure we provide you with the best landscaping design that you, your family and your friends will enjoy for many years to come.
Our landscaping construction design services can transform your surroundings into a tropical oasis ideal for entertaining providing you with maximum enjoyment all year round in Brisbane.
At Brizscapes, our goal is to make your new landscaping project completely hassle-free. We offer a complete solution from design through to construction, including any earthworks that need to be carried out. With our modern equipment, experienced team and latest technology, we are well resourced to provide client-focused and affordable solutions for any earthworks requirements.
Why Should You Choose the Brizscapes Team?
With over a decade of experience and winning multiple awards in that time, we are committed to creating beautiful landscapes that nurture and inspire our clients at affordable rates.
We provide high quality and practical solutions to transform outdoor spaces in Brisbane into beautiful & functional living spaces. A successful project that fulfils our client's visions for their outdoor space always starts with great design.
We provide services for all phases of your project, from design to construction. Gone are the days of homeowners having to manage multiple contractors for one project.
We have a full understanding of Council & Authority guidelines governing the landscaping & earthworks projects in Brisbane. So if you want a landscape design that is both beautiful and functional, get in touch with our award-winning team today on 0439 532 152.
Ready to work with the Brizscapes team? Fill in this form to get started.
Your consultation will be with Brizscapes owner and founder Malcolm Van De Graaff who is a current member of Landscape Queensland and has been in the landscaping industry for over 13 years.
A fully qualified horticulturist and a QBCC Licensed holder, you will be speaking with an industry expert and multi-award-winning Landscaper who will be able to deliver a luxurious and functional space that you and your family will enjoy. If you're interested in finding out more about what we can do for you or to arrange a consultation in Brisbane, call us on 0439 532 152.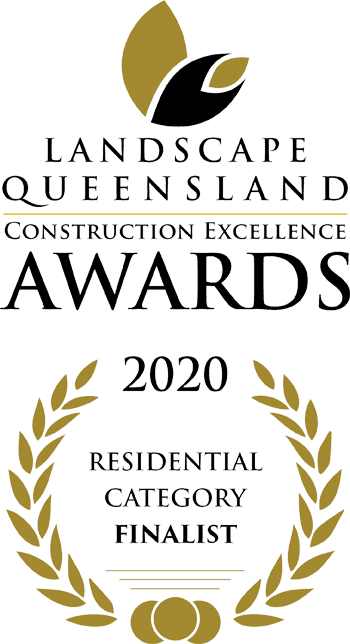 Our approach is simple. We help you design and create beautiful surroundings and can help nurture and maintain those surroundings for the life of the garden. We offer a complete solution to bring your dreamscape to life.
What Our Clients Are Saying..
Malcolm and his crew did a amazing job on our backyard. The boy's went out of their way to make sure we were 100 percent happy with the final product. And we definitely were. Highly recommend Brizscapes
Malcolm and his team are a pleasure to work with. They are hardworking, professional and very creative. They created an outdoor space for us that we absolutely love and we never imagined the end result would look so amazing. I would highly recommend them for all your landscaping requirements.
Malcolm and his team did an amazing job on our back garden! Mal's design was just brilliant and it is clear that he takes so much pride in his work because the execution of his design was nothing short of perfection. We are absolutely thrilled to have a beautiful outdoor space that basically requires us to do nothing but enjoy it. Thanks so much Mal and the brizscapes team.
Highly recommend this team. They were efficient and did a highly professional job in our small backyard. They listened to what we had in mind and they're recommendations and advice were spot on. We are extremely pleased with the result.
Malcolm and his team did a reno on my lawn and also mulched my garden and topped up pebbles on the walkway. Did a wonderful job - very happy (saved my back a lot of pain). Also reasonably priced. Will be giving them a call when it needs doing again.