Landscaping and Earthworks Brisbane
QBCC licensed, award-winning & highly experienced landscapers.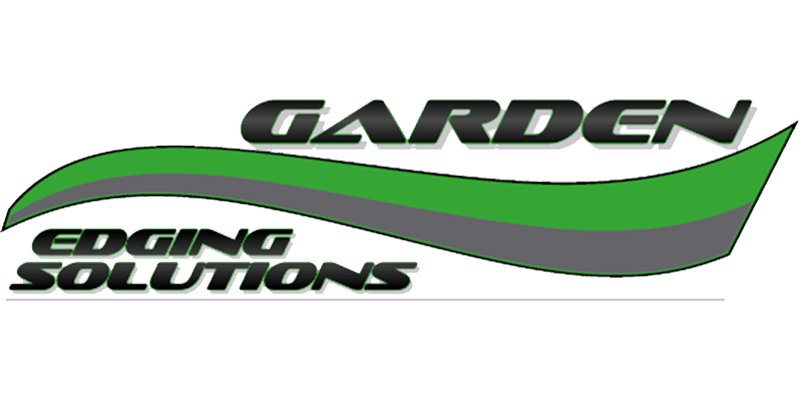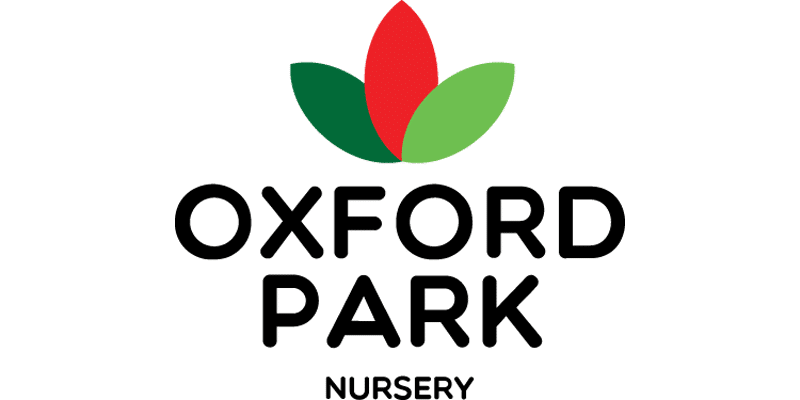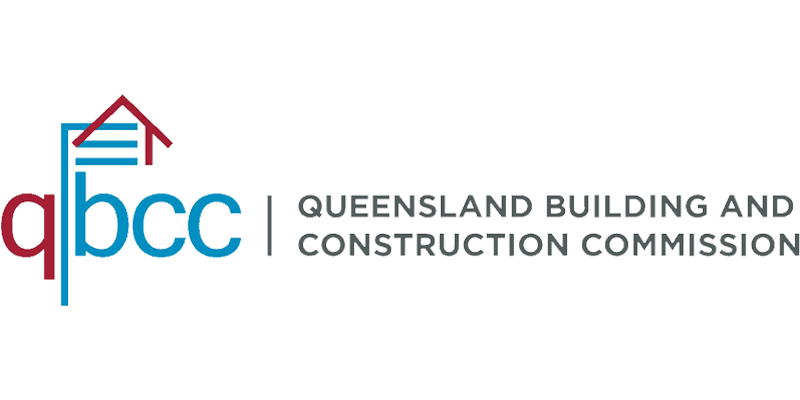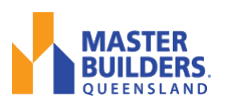 Transform your outdoor space with help from the award-winning landscaping
Our team of experienced professionals is dedicated to creating stunning landscapes that enhance the beauty and functionality of your property. 
With the goal to create beautiful landscapes that nurture and inspire, we handle everything from designing lush gardens and installing irrigation systems to reshaping terrain and building retaining walls. From project inception to completion, we use state-of-the-art equipment and eco-friendly practices to complete your project efficiently and sustainably. 
Whether you want to revamp your backyard, install your dream swimming pool, add decking to host family events and BBQs, or have any other landscape transformation goals, trust us for exceptional craftsmanship and attention to detail. 
Contact us today on 0439 532 152 or request your 100% obligation-free landscape consultation to bring your landscaping dreams to life in Brisbane.
If you want to learn more, check out our other resources:
Is a landscaping and earthwork project right for my space?
Our services help create balance, contrast and interest to maximise the enjoyment of your outdoor living area and environment. 
We use the highest quality materials along with excellent service and workmanship to ensure we provide you with the best landscape design that you, your family and your friends will enjoy for many years to come.
Our can transform your surroundings into a tropical oasis ideal for entertaining providing you with maximum enjoyment all year round in Brisbane.
At Brizscapes, our goal is to make your new project completely hassle-free. We offer a complete solution from design through to construction, including any earthworks that need to be carried out. If you can relate to any of the following issues, we can help:
✗ Poor drainage: Persistent water pooling, erosion, or poor drainage can indicate a need for earthworks to regrade your terrain and landscape to address these problems.
✗ Desire for a functional outdoor space: If you want to create a functional outdoor area for relaxation, entertainment, or recreation, landscaping can help design and install features like patios, walkways, and gardens.
✗ Property value enhancement: It can significantly increase property value by enhancing its aesthetic appeal and functionality.
✗ Overgrown or unhealthy vegetation: If your plants are overgrown, diseased, or dying, the experts can rejuvenate your greenery.
✗ Erosion control: Sloping or hilly landscapes may require earthworks or retaining walls to prevent erosion and stabilise the soil.
✗ New construction or renovation: If you're building a new structure or renovating your property, landscaping  and earthworks can be essential to prepare the site and create the desired look.
How much does a typical landscaping and earthworks job cost?
The cost can vary widely depending on several factors, including the size and complexity of the project, the materials used, labour costs, and the specific services required. Here's a rough estimate to provide you with a general idea:
Small Residential Projects: Small projects, such as installing a garden bed or a small patio, may cost anywhere from $1,000 to $5,000 or more.
Medium-Sized Projects: Projects that involve moderate changes, such as redesigning a backyard with new features and plants, can range from $5,000 to $20,000 or more.
Large-Scale Projects: Extensive projects, including comprehensive outdoor living spaces, can cost upwards of $20,000 to $50,000 or more, depending on the scope and materials.
Custom or High-End Projects: Custom designs, premium materials, and intricate features can significantly increase costs, with some high-end projects exceeding $100,000.
Maintenance: Regular maintenance services typically cost between $50 to $150 per hour, depending on the extent of the work required.
Earthworks: The cost of earthworks, such as grading, excavation, or soil stabilisation, can vary widely based on the scale and complexity of the project. Small earthworks projects may start at around $1,000, while large-scale earthworks can run into tens of thousands of dollars or more.
How long does a landscaping project take?
The duration of the project can vary widely based on several factors, including the complexity of the project, the size of the area to be landscaped, weather conditions, and the availability of materials and labour. Here are some general guidelines:
Small Residential Projects: Simple projects for small residential properties, such as installing a garden bed or a small patio, can often be completed in a few days to a week.
Medium-Sized Projects: Projects that involve a moderate amount of changes, like redesigning a backyard with new features and plants, may take anywhere from several weeks to a few months.
Large-Scale Projects: For extensive projects, such as creating a comprehensive outdoor living space or completely overhauling a large property, the timeline can range from several months to a year or more.
Weather Considerations: Weather conditions, especially in Brisbane's subtropical climate, can impact the project timeline. Heavy rain, for example, may cause delays in earthwork and planting.
Permitting and Approvals: The time required to obtain necessary permits and approvals can also affect the project schedule.
Custom Design: If the project involves custom design work, additional time may be needed for planning and design revisions.
Ready to start your next landscaping project?
We have a full understanding of Council & Authority guidelines governing the landscape & earthworks projects in Brisbane. 
So if you want a landscape design that is both beautiful and functional, get in touch with our award-winning team today on 0439 532 152.
Ready to work with the Brizscapes team? Fill in this form to get started.
Frequently Asked Questions about Landscaping and Earthworks in Brisbane
Your consultation will be with Brizscapes owner and founder Malcolm Van De Graaff who is a current member of Landscape Queensland and has been in the landscaping industry for over 13 years.
A fully qualified horticulturist and a QBCC Licensed holder, you will be speaking with an industry expert and multi-award-winning Landscaper who will be able to deliver a luxurious and functional space that you and your family will enjoy. If you're interested in finding out more about what we can do for you or to arrange a consultation in Brisbane, call us on 0439 532 152.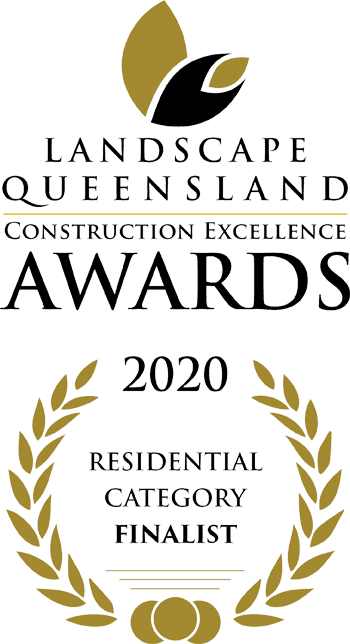 Our approach is simple. We help you design and create beautiful surroundings and can help nurture and maintain those surroundings for the life of the garden. We offer a complete solution to bring your dreamscape to life.
What Our Clients Are Saying
Malcolm and his crew did a amazing job on our backyard. The boy's went out of their way to make sure we were 100 percent happy with the final product. And we definitely were. Highly recommend Brizscapes
Malcolm and his team are a pleasure to work with. They are hardworking, professional and very creative. They created an outdoor space for us that we absolutely love and we never imagined the end result would look so amazing. I would highly recommend them for all your landscaping requirements.
Malcolm and his team did an amazing job on our back garden! Mal's design was just brilliant and it is clear that he takes so much pride in his work because the execution of his design was nothing short of perfection. We are absolutely thrilled to have a beautiful outdoor space that basically requires us to do nothing but enjoy it. Thanks so much Mal and the brizscapes team.
Highly recommend this team. They were efficient and did a highly professional job in our small backyard. They listened to what we had in mind and they're recommendations and advice were spot on. We are extremely pleased with the result.
Malcolm and his team did a reno on my lawn and also mulched my garden and topped up pebbles on the walkway. Did a wonderful job - very happy (saved my back a lot of pain). Also reasonably priced. Will be giving them a call when it needs doing again.