Testimonials
We have completed over 2,900 landscaping projects in Brisbane. Scroll down to see our clients' testimonials.
What Our Clients Are Saying..
Extremely Professional
The team was extremely professional and friendly. They transformed my property into something which is admired by my neighbours, friends and family. No fuss approach with good communication made my experience delightful. I love my new space. Thanks team.
Professional Job
Malcolm and his great team from Brizscapes were a delight to work with. Organised, on time each morning and such a professional job. Synthetic turf around the house as well as real turf along footpath and an amazing garden. I asked him to limit the plants in the main garden so I could have a play with it as well. We are so happy with it all, you would be mad to go anywhere else.
Amazing Job
I highly recommend Malcolm & his team from Brizscapes. They did an amazing job on our new lawn. The end result was more than we had imagined – they did everything right, it all went to plan & they cleaned up after themselves. Malcolm and his team are hardworking, down to earth and genuinely nice guys. Congratulations guys you did an amazing job. Thank you! We are so happy!
Clean & Tidy
Have used Brizscapes twice now and never been disappointed. They came while we were out of town and the place was left clean & tidy. 10/10 would recommend.
Very Creative
Malcolm and his team are a pleasure to work with. They are hardworking, professional and very creative. They created an outdoor space for us that we absolutely love, and we never imagined the end result would look so amazing. I would highly recommend them for all your landscaping requirements.
Highly Recommend
Malcolm and his crew did an amazing job in our backyard. The boys went out of their way to make sure we were 100 percent happy with the final product. And we definitely were. Highly recommend Brizscapes…
Beautiful Landscaping
Malcolm made this process simple, clear and concise from the beginning in regard to quoting and in his recommendation for our front yard. Very easy to deal with and we are extremely happy with our beautiful landscaping in our front yard, along the boardwalk entry and irrigation system. I wouldn't hesitate to recommend Malcolm and his team!
Awesome Result
Thanks Malcolm and team. :))). Awesome result given what you had to work with. I Highly recommend Brizscapes to anyone wanting any landscaping. Very professional.
Professionalism
Excellent quality workmanship from Malcolm and the team. Always early to start and was great to discuss issues as the job progressed to come up with the best solution.
Beautiful Landscaping
Professional and friendly. Malcolm is focussed on quality and value for money.
Professionalism
Fabulous service ! Malcolm is an amazing landscaper who takes care and pride in the job. Transformed our living space and we are so very appreciative. Thank you brizscapes!!
Professionalism
Prompt professional perfectionism. Stunningly beautiful creative design topped by impeccable quality finish.
Quality and Professionalism
Malcolm and the entire Brizscapes team made the experience of transforming our outdoor areas into an amazing experience. From design to construction and planting the process was professional and collaborative.
Best Quality and Service
Malcolm at Brizscapes offers quality service and support. Always willing to provide help and advice, and is very passionate about what they do. I am 100% confident to recommend, and will always be using Brizscapes for my home landscaping needs.
Very Satisfied
Professional, On-time and great value are the 3 things which come to mind when i think of the team from Brizscapes. Malcolm and his team turned what was a desert into an oasis - could not be happier. I have already recommended Malcolm to friends and will be using them again on another upcoming project very soon!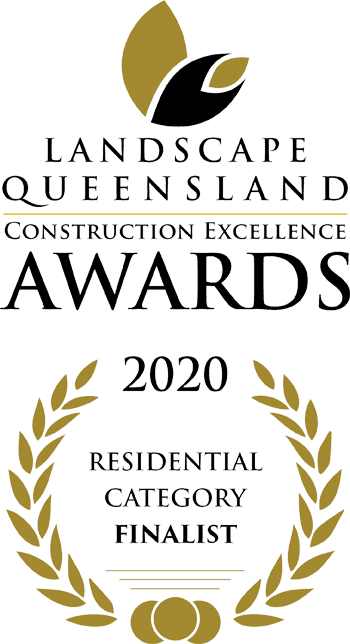 Landscape Consultation
Your consultation will be with a member from the design team who is a current member of Landscape Queensland and has been in the landscaping industry for over 13 years.
A fully qualified horticulturist and a QBCC Licensed holder, you will be speaking with an industry expert and multi-award-winning Landscaper who will be able to deliver a luxurious and functional space that you and your family will enjoy. If you're interested in finding out more about what we can do for you or to arrange a consultation in Brisbane, call us on 0439 532 152.